Daniel Stowe Botanical Garden November 18 thru January 1
Horse-drawn carriage rides will be available from Southern Breezes Carriages from 5:30 to 8:30 p.m. Thursday through Sunday through Dec. 31 (excluding Thanksgiving and Christmas Eve) and also Dec. 19-21. Carriage rides are $6/adult, $4/child 3-12, and free for children under 3.
http://www.dsbg.org/event/holidays-at-the-garden-2/?instance_id=5430

Billy Graham Library Christmas At the Library December 1 thru December 23
Christmas at the Library Carriage Rides
http://billygrahamlibrary.org/christmas-at-the-library/
Experience the ambiance of Christmas at the Library from a horse-drawn carriage. Purchase tickets in the Library parking lot, then get on board for a 15- to 18-minute ride around the BGEA Headquarters and Library grounds. Each carriage comfortably seats four adults.
Carriage Ride Hours:
Monday through Thursday, 5 p.m. – 9 p.m. (Last ride at 8:45 p.m.)
Friday, 5 p.m. – 10 p.m. (Last ride 9:45 p.m.)
Saturday, 2 p.m. – 10 p.m. (Last ride 9:45 p.m.)
Cost: Adults – $7, Children under 12 – $3
Arboretum and Northcross Shopping Centers
Fridays 530 to 830
Saturdays 1 to 4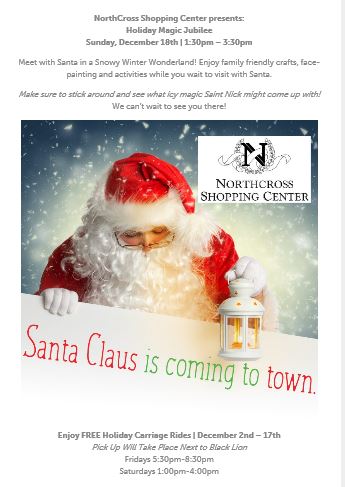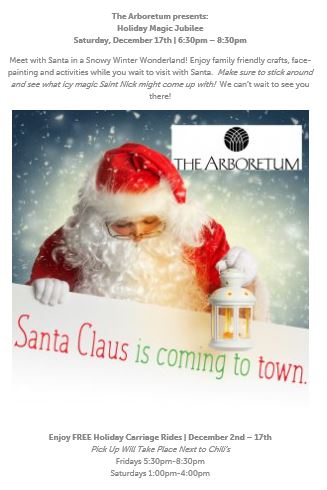 Town Of Waxhaw Carriage Rides
Fridays and Saturdays 530 to 830pm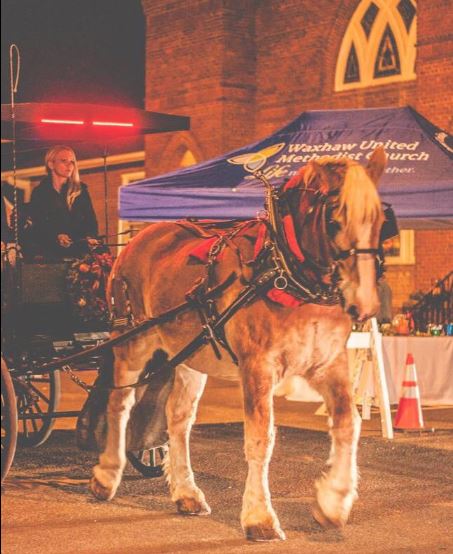 http://www.waxhaw.com/Calendar.aspx?EID=792http://www.waxhaw.com/Calendar.aspx?EID=792
Christmasville Rock Hill  December 2 thru 4
Friday 12 to 2, Saturday 10 to 9, Sunday 1230 to 430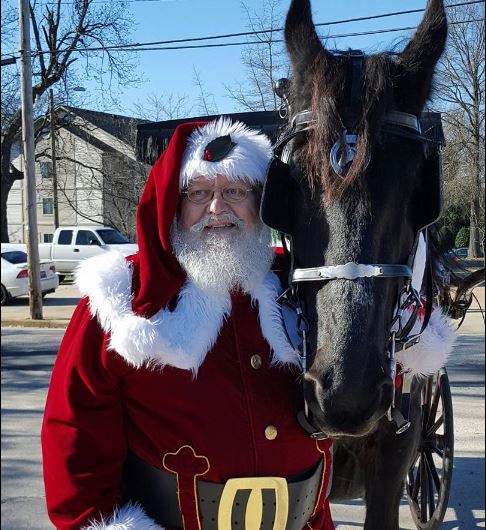 http://www.christmasvillerockhill.com/
RiverGate Shopping Center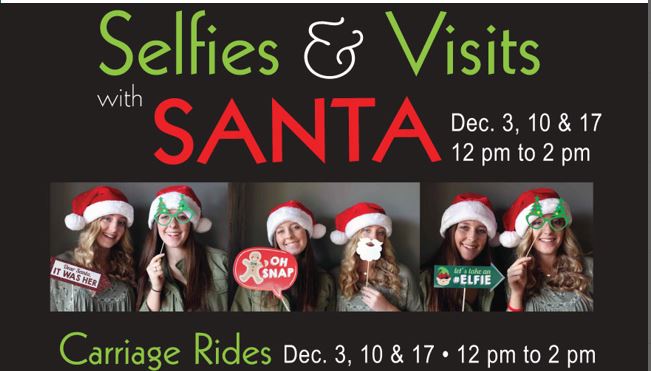 Promenade Shopping Center